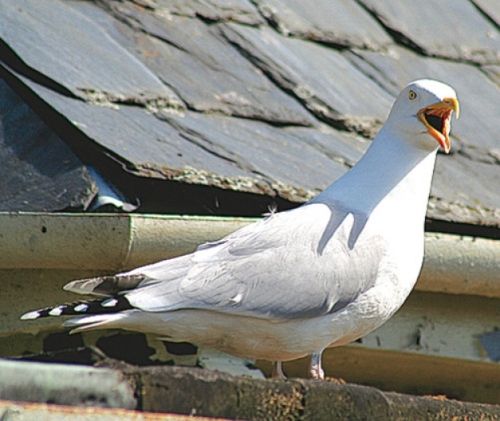 Bird repellents that are environmentally friendly, cost effective, safe and humane are the right choices in bird control for your backyard. You want to make it as safe and easy as possible to get rid of the birds. Harming the birds is not a good option and in most cases it would be illegal. The Migratory Bird Treaty Act protects most migratory birds from being hunted, killed, capture and sold.
Some of the birds that are listed on protected migratory birds are Downey Woodpeckers, sparrows, crows and Canada Geese. These are a few of the birds who can wreak havoc in your backyard as well. The woodpeckers and geese are interesting birds and often fun to watch. But the damage they can cause if left unchecked is not quite so entertaining. Millions of dollars is spent each year on repairing what the pest birds have damaged. Thankfully, there is woodpecker control and goose repellents that will get rid of these pests and a bird control method for about every species that causes problems.
How to Choose Bird Repellents
To pick the most effective bird repellent, first determine the culprit, and then the area around the home that they are roosting and nesting. Protecting the garden is essential so the birds do not get to it before you have a chance to pick the ripe berries and vegetables. Are the fruit trees infested with roosting birds? Garden bird netting would be the choice. Garden bird netting blocks the birds from reaching the fruit. Garden bird netting can even help protect areas such as the eaves of the home, rooftops, balconies and garages. Woodpecker netting would help save the side of the home from the woodpecker's incessant drumming.
If you have a large backyard, and if there is any kind of water source, the Canada Geese will be sure to find your location very easily. An effective goose deterrent can be a solar sound device that broadcasts the distress and predator calls through speakers around the yard. This will get rid of geese and keep them away.
Adding other visual scare tactics alongside the bird netting and sound deterrents is advised. This will keep the birds, any birds, from getting use to one particular bird control method.