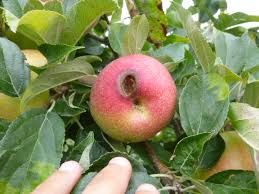 With spring just around the corner, bird pests will be flocking to your orchard. Unless you're ready with some effective pest bird deterrents, you'll experience some heavy losses. As you've regrettably experienced in the past, birds will strip berries, and ruin radishes, turnips, rutabagas, cabbages, cauliflower, canola, and kale. Come spring, they'll also steal your seeds, damage seedlings and eat your almonds, flowering cherries and crab apples.

Time to prepare for the invasion of pest birds! Fortunately, you have an arsenal of humane and effective pest bird deterrents to choose from. These can be used to deter a wide range of bird pests. Most of these deterrents are easy to implement and require very little maintenance. Here's what the bird control experts at Bird-B-Gone recommend:

Seal Out Bird Pests from Your Orchard with Bird Netting

Bird-B-Gone's Garden Bird Netting is the barrier deterrent that effectively locks out pest birds. The easy to handle netting is very light and designed for temporary use. It solves your pest bird problem humanely, without having to resort to poisons or traps. Garden Bird Netting is fabricated of tough, UV-protected polypropylene. It's available in a 3/4-inch mesh to seal out today's most damaging bird pests. The netting is also available in a ½-inch and ¼-inch mesh to deny smaller birds access to your orchard. Garden Bird Netting comes in bulk rolls of 14 x 100 feet and 14 x 200 feet. The large rolls are easily trimmed down to protect specific areas of your orchard. The netting can be suspended around an entire area and firmly secured with zip ties, twine or similar materials.

Scare Birds from Your Orchard with Sonic Bird Deterrents

Birds come to your orchard because it's inviting and a safe area to feed. Remove the inviting and safe and you remove the pest birds. Bird-B-Gone's Solar Bird Chase Super Sonic broadcasts pre-recorded distress and predator calls that birds recognize as a natural threat. The calls last for two minutes and are repeated every 10 minutes to discourage all types of birds from your orchard—as many as 22 different species. The Solar Bird Chase Super Sonic comes with a built-in speaker to protect over an acre-size orchard. And since the device is powered by sunlight, it can be conveniently placed where pest birds gather most often. It even works on cloudy days. Constructed of UV-protected materials, it's sun- and weather-resistant.
Fog Force Bird Repellent
Applied using thermal foggers or misting units, Bird-B-Gone's Fog Force is a non-toxic liquid fogging agent used to deter all birds from open spaces like orchards. The active ingredient is methyl anthranilate, a grape extract proven to be effective in repelling pest birds. The extract irritates birds' trigeminal nerve and mucous membranes, yet it will not harm birds or work crews.