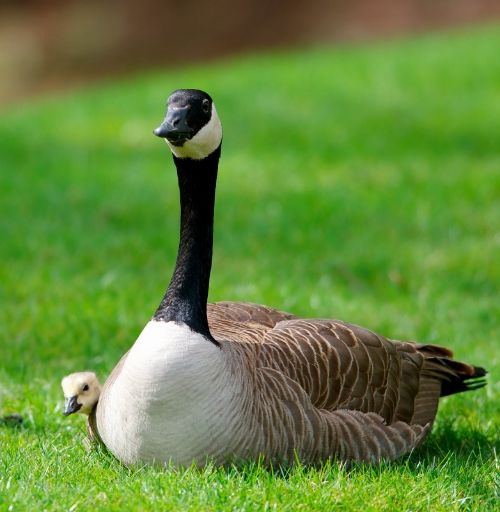 A bird control product such as a bird repellent spray can be used on the grass areas around your yard. Specifically, there is a goose repellent that can be sprayed on the grass if the geese are a problem in your area. If you live near a golf course or a park with a water source, and if your yard has a water source, you most likely have encountered the geese.
Bird Repellent Spray Wards Off Bird Problems
When you have large amounts of geese causing problems, the problem is the large amounts of feces. A single goose will defecate approximately every 20 minutes, which equals to about 1.5 pounds each day. Times that by however many geese there are, and that is a lot of poop. Accumulation of feces over a week, or a month and it is impossible not to see a problem. Beaches and other parks and public areas that have been littered with goose droppings have had to close due to the contamination and the threat of personal injury. Not only are they slippery and cause people to fall, but they contain a wide variety of pathogens that can infect humans.
The bird repellent spray that deters geese is a non-toxic liquid repellent. When sprayed on the grass and bushes it makes the area inedible to the geese. The active ingredient in the bird repellent spray is Methyl Anthranilate. The ingredient is actually a grape extract. This extract irritates the geese and other bird's trigeminal nerves and mucous membranes. They do not want to stick around where it is sprayed, so they fly away in search of a more comfortable grazing ground.
By persuading the geese to go elsewhere, their droppings will not accumulate on your property. The bird repellent spray is safe for humans, they will not harm people or other animals and surely not the geese and ducks.
One gallon of bird repellent spray will treat 16,000 square feet. It will last three months and will not wash away with rain or watering. It is the perfect bird control product to keep geese on their way. Bye-bye geese, hello peace.